The Iveson Clinic for Physiotherapy and Chiropractic
Long Melford, Sudbury
Our Staff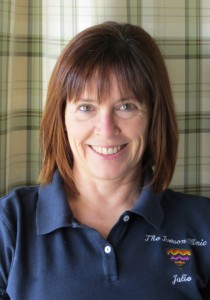 Julie Iveson qualified as a Chartered Physiotherapist in 1984, after training at the Middlesex Hospital. Prior to this Julie had been an international gymnast, hence has a keen interest in sports injuries. Julie worked initially in the NHS and then became Head Physiotherapist at Springfield Medical Centre in Chelmsford.
After starting a family, Julie opened a private practice which went from strength to strength. On moving to Sudbury, Julie took over from the late Denise Durrant in 2001 and then opened the Iveson Clinic in Long Melford in 2003. Julie enjoys treating patients, utilising her wealth of knowledge. She specialises in musculoskeletal problems, sports injuries and acupuncture.
Julie, like all of our practitioners, undertakes regular Continuing Professional Development (CPD) in order to keep up-to-date with the latest clinical research and treatments.
Julie is married with two children; in her leisure time she enjoys walking, swimming and art.
---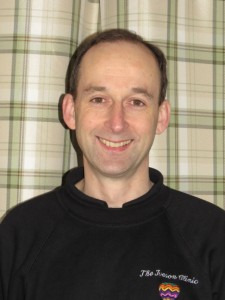 Richard Iveson qualified as a Chiropractor in 1986 at the Anglo-European College of Chiropractic.
Richard worked locally in Suffolk after qualifying and then set up his own private clinic in Newmarket in 1990, as well as starting the Iveson Clinic in 2001. He has a particular interest in Activator Technique and Pilates.
Richard is registered with the General Chiropractic Council, as all Chiropractors must be, and thus abides by the GCC code of ethics and standards of proficiency. He undertakes regular CPD in order to keep up-to-date with his clinical knowledge.
When he is not working, Richard enjoys walking, swimming and playing the piano and keyboard.
---
Laura Palmer qualified as a Chartered Physiotherapist in 2007, after training at the University of Hertfordshire. She worked for the NHS for the first five years of her career, within different specialities including elderly care, respiratory, neurology and musculoskeletal.
Since then Laura has worked in a private practice, specialising in musculoskeletal problems and sports injuries. She has undergone further training to qualify in acupuncture, including cosmetic acupuncture; she is a qualified aquatic physiotherapist with a keen interest in knee injuries, having written rehabilitation protocols for ACL (anterior cruciate ligament) repairs. Laura works at the Iveson clinic on Tuesdays and Wednesdays as well as offering home/domiciliary visits.
Laura is married and has one child; when not working she enjoys spending time with her family.
---
The Iveson Clinic is staffed by our receptionists, Nicola Adams, Janette Osborne and Sally Feldt.  The receptionists are able to deal with all enquiries, bookings, payments, invoicing and liaising with medical insurance companies.